Preliminary Assessment
In cooperation with a prospective customer, the preliminary evaluation will look at biological, mental, and social domains to aid in identifying an appropriate referral for medical care. We will also assess for any co-occurring conditions, discover and strengthen strengths, and start the structure relationship procedure. This service of the Residential Treatment Program can likewise be done independently of enrollment in various other services however is generally the very first step before interaction among our therapy solutions.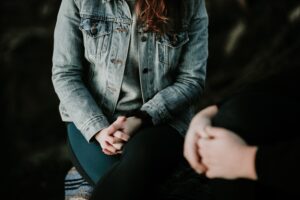 Specific Therapy
Therapy is embellished to the person's demands; the purposes of each therapy strategy will certainly mirror a common trip. We fully comprehend the value of meeting customers "where they go to," considering their understanding and insights regarding the influence of important use in their lives. After that, we present the ideal empirically-based intervention that can help the individual gain insight and make the reliable modification.
Family Members Services
Addiction can commonly worry family members to the snapping point. It influences the security of the house, the household's unity, psychological health, physical health and wellness, funds, and total family characteristics. Addiction can completely interfere with family life and also create dangerous long-lasting effects. This is why addiction is referred to as a family member's condition. At Northwind Wellness, we want to resolve the entire household system to maximize success. 
The Intensive Outpatient Program provides many chances for family participation with Multiple Family Group Therapy (MFGT).
Household therapy with a single-family as an adjunctive solution with any one of our other therapy solutions.
Household counseling is a method to enlighten, support, and also treat the family unit. We teach strategies to establish healthy and balanced limits with those in active addiction and help the entire family take care of the influence enhancement can create. Often families need assistance and have inquiries before their loved one reaches out for help. This service can offer family members the tools to be positive with their assistance.
Team Therapy
Group Therapy solutions are concentrated groups made to be versatile and meet the community's requirements. These might include substance use problem groups (comparable to those in IOP), specific skill-building groups, packaged programs for local referral sources, and therapy groups for people using Medication-Assisted Therapy with local experts.
Residential Treatment Program
Our residential treatment program is a calm, picturesque environment perfect for aiding clients to attend to compound usage disorder and its underlying issues. Our multi-disciplinary treatment group consists of professionals highly experienced in addiction medication and people in energetic recuperation who can offer peer assistance. Customers likewise have accessibility to clinical and also nursing staff throughout the day, every day. Our structured, detailed program includes daily procedure group conferences with 12-step assistance; education concerning recuperation skills, relapse avoidance, numerous psychoeducational topics; individual therapy; development of living sober entertainment abilities; and participation with the local AA and NA. Before completing the program, we assist our clients in preparing follow-up treatment with our Intensive Outpatient Program or with their own local sources. Before release, clients will also start working with the online-based regression avoidance program and can use it for 12 months after discharge.
Intensive Outpatient Program (IOP)
Northwind Wellness Intensive Outpatient Program (IOP) includes a diverse selection of programs. All customers registered in this service are asked to invite their picked household to Multiple Family Group Therapy (MFGT). Clients are likewise called for to participate in Individual Therapy at a mutually agreed-upon time. IOP is largely achieved through procedure teams, education and learning teams, constructing groups, and peer assistance. This programming is customized both to the needs of the individual and to bigger teams to supply insight into the disease of addiction, the process of healing, and the abilities needed to take care of thoughts, sensations, and actions that hamper recovery. We wish to work together, urge, and support an altered lifestyle, fully independent from material use.
Continuing Care/Recovery Management
Continuing Care/Recovery Management service is made use of as a reduced degree of proceeding treatment offered for clients who have actually finished the residential or intensive outpatient programs (IOP). Continuing Care/Recovery Management focuses mostly on regression prevention and the upkeep of a comprehensive healing program, not just abstaining. This service would additionally be appropriate for someone in danger of returning to substance usage, who might need a "refresher" to get their recuperation initiatives back on the right track.

Alumni Services
The completion of services at Northwind Wellness is a pen in time as well as not a signal that someone has actually been "cured of addiction." We are invested in people continuing to be part of a larger recovery community, adding to each other's efforts, and remaining to build on development made while in treatment. We recognize the difficulties that might exist in protecting continued insurance policy coverage and the ability to self-pay; despite economic limitations, we want to assist you in achieving success in your recuperation. We will certainly supply this service once a week after the conclusion of our IOP and/or Continuing Care Program. The requirements to take part also consist of complying with group guidelines, being a favorable, positive participant, and staying sober.